Valerie August International Femme Fatale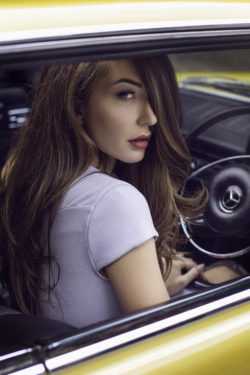 We haven't met yet, but you've been thinking about me; dreaming of an experience you haven't yet found. You don't want to play it safe with the girl next door – you're hung up on a certain type of woman, fierce grace in the streets and seduction in the shadows. Your drive towards erotic intoxication has led you to this place; you want high octane thrills and deep sensuality.
I'm Valerie: a voracious 27-year-old living in the heart of London. I combine the intimacy of GFE dates with the skills of a London BDSM professional. I'm a switch – which quite simply means that I could be the dominant seductress or the submissive slut of your dreams, and anything in between. I'm also a sensual sadist, a playful tease, a strict bitch, the devil in disguise. Control is my forte. I relish sexually charged encounters that involve correcting you, directing you and overcoming you. My BDSM style is flawless – both intuitive and technical. I'm the real deal.
A fusion of British wit and continental flirtation, I'm the girl you were most certainly warned about; a copper-brunette bombshell in a tight red dress and a hypnotic smile. Intense and uninhibited, I dance to the beat of my own drum, driven by lust, wanderlust and a pinch of rebellion. I'm hungry for it all: slow dancing and drop-top speed; romance and perversion; pillow talk and walks on the wild side. Life has little in the way of maps, so I let my desires lead the way…why don't you come with me?
Contact Valerie August London BDSM professional and GFE