This website lists the best independent London escorts in town. All the courtesans are totally independent (yes I do list a few escort agencies and display some escort agency banners). All the London courtesans listed have their own website. The address of the site is published on the website with additional contact details. View the profiles of the escorts, click through to their site, a new tab will be opened with their site. Book an escort from here and be sure to tell them you found the listing first on London Belles.
London Belles seeks to list escorts, companions, courtesans and providers who are elite and above all reputable and reliable. We don't seek to list everyone, and as a result only those Westminster escorts who can be relied upon are listed. To be accepted onto these pages is to be accepted as a London Escort who provides a good service. You are an elite courtesan. Most of the escorts listed here are for London Independent escorts. London Escort agencies are listed under agencies.
Looking for more than London Sex Workers, so try our escorts outside of London, try UK Belles. UK Belles lists independent escorts throughout the UK. They are a companion website which goes hand in hand with this site, London Belles.
London Courtesans and London Agency Escorts
This page features London independent escorts, and London agency escorts. These escorts and London escort agencies are certainly looking at doing excellent business with you. We understand there are many escorts and for that reason, London is a competitive market in the escorting world. This is is why we bring you the best escorts London can provide rather than the dross/
This directory of independent escorts and escort agencies in London is organised by location and service. Location an issue? Then choose the location from the drop-down menu. Service more important, then use the escort services drop-down menu.
For instant news on our latest London escort listings, follow London Belles on Twitter.
Looking for more independent escorts, or are you an escort looking for peer-led support, then take a look at the Indie Collective, a collective of independent escorts working in the UK.
Ask to Listed on London Belles
London escorts and escort agencies who would like to be listed here should visit the escort listings page. We also list escorts from outside the capital who provide regular London outcall and incall tours.
Featured Independent Escorts
Escort Agencies






Visting Amsterdam
The Dutch people are recognised for their tolerance and travelling. When you travel around Europe, you will see more Dutch people than any other travelling country. The Dutch get on well with most people, and as great travellers themselves, they welcome travellers to their own country. The Dutch welcome people to their country and above all, they also tolerate many alternative lifestyles. The sale of Cannabis in their notorious coffee bars has led the way. Only now has Canada and many states in the US caught up and overtaken Holland in the liberalisation of Cannabis laws.
You are here in London, one of the great escorting cities of the world with a huge choice of women. There are women of all ethnicities, shapes, sizes and company. So, you are off to Amsterdam for a break, you don't want to miss out on your sexual enjoyment. You have no need to worry, there is ample choice in this magnificent city where English is spoken. Look for a reputable agency such as Beauty Escorts Amsterdam where there all types of reliable call girls to choose from.
More Amsterdam Escorts
Many countries have yet to catch up on the laws relating to the Amsterdam Escort. An Escort Amsterdam is able to work safely, indoors in the red-light district. Other companions can take on the services of promoters such as agencies who provide a booking service, and protection service for the Escort Amsterdam. Other countries, such as the US and Canada are so behind the curve and continue forcing women to work in unsafe ways and often imprisoning them. There are small rays of sunlight, with some states and cities looking at decriminalization of sex work. Who knows where Amsterdam and Holland led the way, it could be the US will overtake as it is beginning to with cannabis?
In Holland and Amsterdam, it is safe and legal to book a lady from a large number of Amsterdam Escorts working in the city. Presently, in Amsterdam, the Amsterdam Escorts should be 21 years old. This can be confusing because, in other areas of Holland, the legal age to work in this job is 18 years old. The Dutch Government is proposing to change the country law, requesting that all Amsterdam Escort must be at least 21 years old, and must also have a permit to operate as a prostitute. In the future, any agency in Holland may have to check the escort has a permit, and only employ those with permits. This could be an issue, not all women working want their details registered, and a whole new illegal side of sex work could emerge in Holland. Time will tell.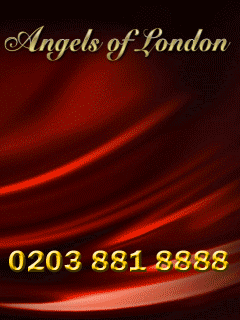 Welcome to Angels of London. We have many high-class escorts available to fulfil your desires and to accompany you to parties and events. Our angels are angels, but they do have a very naughty side, even wicked when it comes to the bedroom.
For something really special, then peruse the VIP section of the Angels' website. There you will find extra special gorgeous girls who have special personalities. These VIP escorts are for those dream dates.
Our angels are available for incall from 9 am to 4 am, so give us a call on 0203 881 8888 or view the Angels website www.angelsoflondon.com/gallery/
Hello and welcome to our London escort agency, Movida Escorts! We are a relatively new source in the adult industry but we are here to change the way in which you book escorts forever… We have a great team of staff and a lot of experience in the game so we understand what it takes to provide you with the best selection of escorts in London!
Our girls are extremely professional and friendly and when it comes to the beauty they blow all competition out of the water, our companions are sexy, elegant and they certainly know how to party. Whatever the occasion may be from a business convention to a casual conversation over the dinner table our London escorts can cater to this and what better place to start than our agency.
We can ensure you that we are a professional and discreet provider and what you see is what you get with us, we have nothing to hide or lie about and you will receive only the highest standard of service each time you make a booking with us! Start your adventure today by browsing through our gallery full of sexy ladies with many different nationalities including English, Eastern European, Brazillian, German the list is endless.
Our ladies know the city like the back of the hands and will be more than happy to guide you and recommend places to go around London.